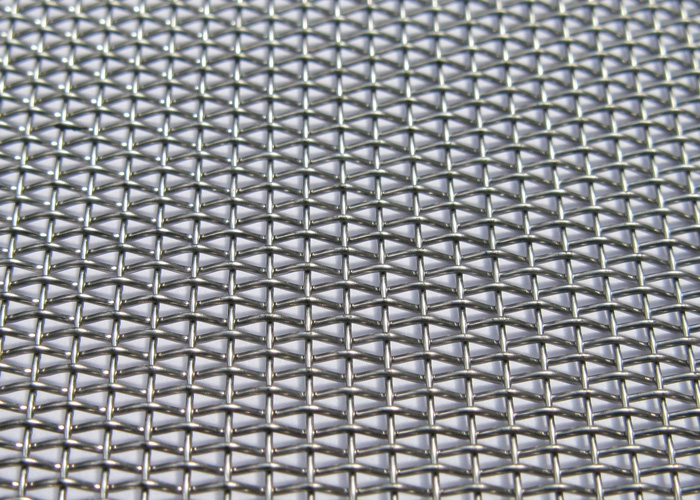 Ambani Metals is a leading manufacturer, supplier and exporter of Monel Wire Mesh
Monel wire mesh is known for its exceptional strength and resistance. The Monel metal is a combination of Nickel and Copper making it one of the most multipurpose and widely used nickel alloys. Monel comprises more than 60% of nickel content which offers intense resistance to a variety of corrosion conditions including seawater, acidic and alkaline environments.
Compared to the common Stainless Steel Wire Mesh, The Monel wire mesh has a high melting point of 1300 F to 1350 F and strength superior to unalloyed nickel. Due to this unique quality, it is being used inside high-temperature vessels and petroleum applications. This high-performance mesh is typically used in marine, chemical, power generation, and aerospace environments, but it is suitable for various applications including commercial cooking, filtration, heating, boiling, dyeing, refining, demistering, and desalination. It can be easily welded, which adds to the versatility of the material.
Hastelloy wire mesh is perfect for chemical and petrochemical applications. The welded wire mesh construction offers durable and strong packing that can withstand the harshest environments. One such type of steel wire mesh is Hastelloy c276 mesh. It has high-temperature resistance and it is corrosion free.
Properties of Monel Wire Mesh :
Good weldability.
Good Resistance against corrosive conditions.
Can withstand high temperatures up to 1300 F.
Preventive against acidic and alkali media
Cleanability and reusability.
Monel wire mesh is widely used in the following industries :
Industrial heat exchangers
Chemical and solvent industries
Deaerating heaters (To remove oxygen and other dissolved gases from boiler feed water)
Hydrocarbon processing equipment
Distillation of petroleum crude
Marine, oceanic, and aerospace engineering
Fittings and fasteners of Valves, pumps, shafts, etc.
Fresh water and fuel tanks, boiler feedwater heaters