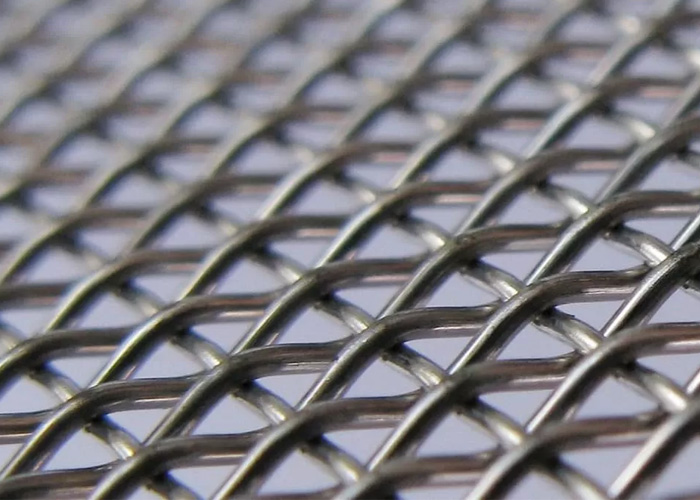 Ambani Metals is a leading manufacturer, supplier and exporter of Inconel Wire Mesh
Inconel Wire Mesh is a unique alloy metal. It is a blend of nickel, chromium and molybdenum, making this alloy resistant to corrosion and temperature oxidation. In addition, it is non-magnetic, making it accessible in a variety of functions. There are a few different types of Inconel, each with individual uses.
Inconel wire meshes find their usage in industries like chemical industries, energy sectors, pharmaceuticals, heat-treating plants, etc.
Inconel mesh is used in a variety of industries, including aerospace, chemical processing, and power generation. It can be used in applications up to 2200 degrees Fahrenheit. They are made of high quality Inconel alloys.
General Properties of Inconel Wiremesh :
Resistant to a corrosive environment.
Effective at high temperatures.
Offers resistance to stresses caused by corrosive acids.
Offers high tensile strength, yield strength and stability.
Industrial Applications of Inconel Wire Mesh :
Shifting and filtering in acid and alkali conditions
Slurry net in petroleum
Sifting and screening mesh in the chemical and chemical fiber industry
Acid washing mesh in the electroplating industry
Inconel 600
Inconel 600 is one of the best nickel-chromium alloys to use with extremely high temperatures that also incorporate chemical processing. Its ability to resist oxidation, chloride-ion stress-corrosion cracks, corrosion due to very pure water, and caustic corrosion make it ideal for use with furnaces, chemical and food processing, nuclear engineering, sparking electrodes, and even for cryogenics where temperatures could exceed 2000 ° Fahrenheit.
Inconel 601
Slightly different from other types of Inconel, Inconel 601 is also a nickel-chromium alloy but also includes an additional component, aluminum, for even better oxidation resistance and the ability to withstand other forms of high-temperature corrosion. Most often used for more general purposes, Inconel 601 is also great when for situations involving aqueous corrosion, making it ideal for environments routinely exposed to water. Habitually used for industrial furnaces and in heat-treating equipment like baskets, racks, muffles, petrochemical, pollution control, and other process equipment, Inconel 601 is typically seen in the aerospace and gas-turbine industries.
Inconel 625
Inconel 625 is similar to the 601 variations in that it is also a nickel-chromium alloy with aluminum, therefore making it perfect for situations requiring high strength. Regularly used for fabrication, Inconel 625 is known for its ability to withstand a wide range of temperatures. This makes it the ideal choice to use in and out of the water, in acidic environments, and especially in the nuclear and marine industries.
We are a manufacturer, supplier and exporter of Inconel Wire Mesh in India. We also export high-quality Inconel Wire Mesh products to countries like the USA, UK, Europe, Middle East.