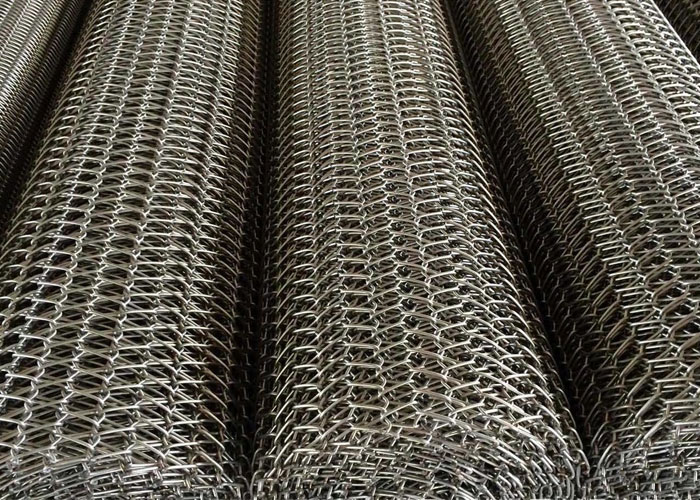 Ambani Metals is a leading manufacturer, supplier and exporter of Hastelloy Wire Mesh
Hastelloy mesh is also named Hastelloy wire mesh and Hastelloy mesh screen. It is made by weaving Hastelloy wire. Hastelloy mesh is available in several grades: hastelloy B, hastelloy C, hastelloy C276, etc. The most commonly used one is hastelloy C276 mesh. Hastelloy mesh has outstanding corrosion resistance in elevated temperatures and is providing outstanding protection in abrasive conditions. It has supreme durability, good strength and high pressure and stress tolerance.
Hastelloy Mesh is made of Hastelloy alloys depending on the application. It offers excellent resistance to pitting and crevice corrosion, chloride and sulfur-induced stress corrosion cracking and aqueous corrosion. Hastelloy mesh is commonly used in strong acids at all concentrations and temperature limits.
Hastelloy wire mesh is perfect for chemical and petrochemical applications. The welded wire mesh construction offers durable and strong packing that can withstand the harshest environments. One such type of steel wire mesh is Hastelloy c276 mesh. It has high-temperature resistance and it is corrosion free.
Properties of Hastelloy Mesh :
Resistance to reducing and oxidizing media
Prevent pitting and crevice attack
Outstanding resistance to stress corrosion cracking and reducing aqueous media
Resistance to hydrates, chlorine, nitric acid, other oxidizing acids and chlorine ions
Resistance to strong oxidizers like ferric and cupric chlorides
Prevent corrosion in formic and acetic acids and acetic anhydride
Industrial Applications of Hastelloy Wire Mesh :
Drugs manufacturing
Cellophane preparation
Chlorination devices
Pesticide processing
Incineration scrubber apparatus
Filtration and sieve screens for performing in acidic media
Filters for portable and duct mounted electronic air cleaners
We are a manufacturer, supplier and exporter of Hastelloy wire mesh as per client's requirement in any sizes, and shapes such as rolls, squares, discs, rings etc.