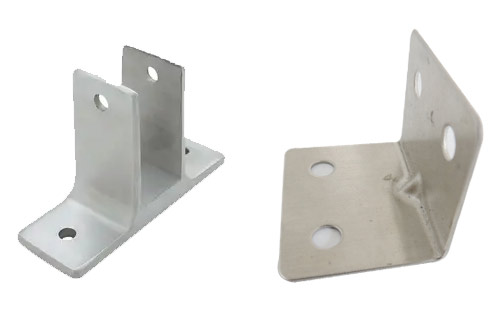 A leading manufacturer, supplier and exporter of Custom Metal Brackets
We are fabrication industrial metal brackets, custom metal brackets and stainless steel metal brackets as per customer's requirements. We can manufacture custom metal bracket as standalone components or part of a full enclosure design.
We are here to solve your engineering need and help you meet your project deadlines. We can manufacture any type of metal brackets like brace, hanger, mount, support connector, L-Bracket, Z-Bracket, U-Bracket, Offset Bracket, Gusset Bracket or custom bracket from your sketch or drawing.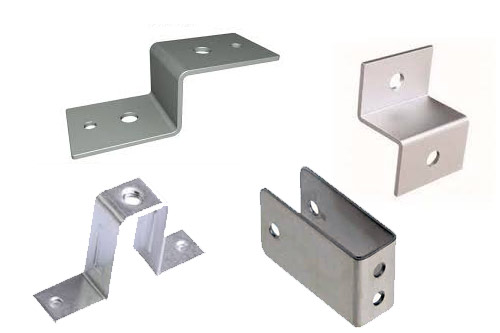 Features of Custom Metal Brackets
Available in wide range of sizes and dimensions
Fully finished metal brackets
As per your drawings
Popular Metal Bracket Material
Stainless Steel 301 / 304
Stainless Steel 316/316L
Aluminium 6061 / 5052
Copper 101 / C110
CRS and HRPO Steel from low carbon to high carbon
Type of Brackets :
Mount Bracket
Slide Bracket
Door Bracket
Food equipment bracket
Automotive Hanger Bracket
Speaker Bracket
Conveyor Bracket
Control Panel Brackets
Frames Brackets
Shelf Brackets
Hardware Fastening Brackets
Signage Brackets
Table Brackets
Electrical Brackets
Plumbing Brackets
Sign Display Brackets
Computer Brackets
Curtain Mount Brackets
Connector Mounting Brackets
Support Brackets
Compressor Brackets
Power Supply Brackets
Terminal Mounting Brackets
Rack Brackets
Wall Brackets
Angle Brackets
Arm Brackets
Hanging Brackets
Wall Mount Brackets
Drawers Brackets
Electrical Brackets
Speaker Brackets