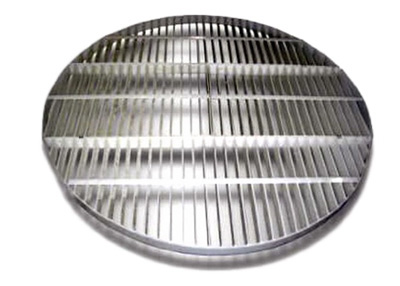 Ambani Metals is a leading manufacturer, supplier and exporter of Bed Limiter in India.
Bed limiters and hold-down plates are keeping packed beds from moving to prevent fluidization. Bed limiters are used for metal random packing and structured packing. Bed limiters are attached to the walls of the column. They can also be suspended on tie rods from the liquid distributor. A bed limiter is a structural addition to a separation column based on the size of a control system support gate.
Bed limiters work as retaining devices for separation columns to help respond to sudden pressure surges or a large uprising of liquid and gas in the separation column. Bed limiters are used to control the damages and the displacement of packing materials across a system. Bed limiters are designed to offer a high open area to reduce resistance to liquid flow. Bed limiters can withstand variable upward forces acting on the packed bed, depending on the material of construction, a span in the column and process operation temperature.