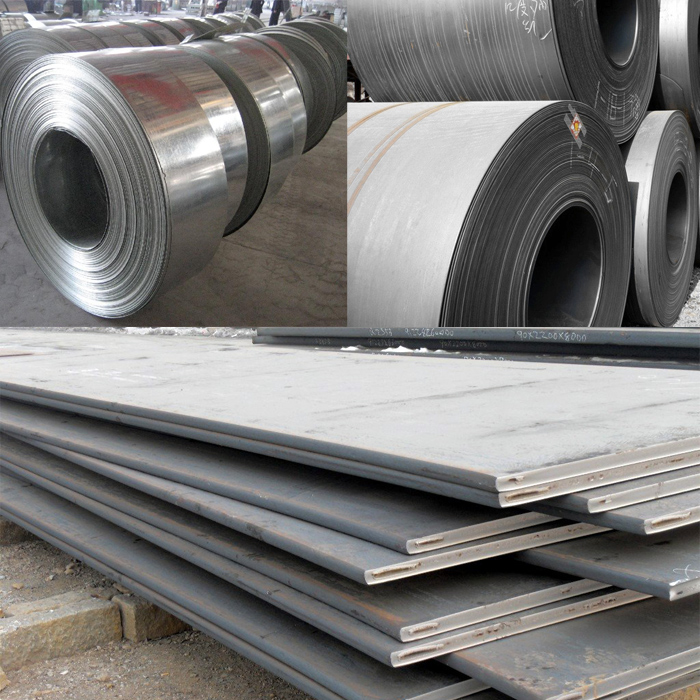 Sr. No.
Material
Size
Thickness
Specification
1
Mild Steel
1220 mm x 4880 mm
1500 mm x 6300 mm
2000 mm x 10000mm
2500 mm x 10000mm
1 mm
To 150 mm
IS 2062
2
GI
1220 mm x 2440 mm
1220 mm x 6000 mm
1500 mm x 6300 mm
1 mm
To 20 mm
DIN, BS, IS & EN Series
Note :
Other Grade
:
CRCA, Spring Steel, Silver Steel Etc.
Sheet Finishing
:
HR, CR Etc.
Mild Steel Sheet & Plate in Form of
:
Mild Steel Coils, MS Chequre Plate, Mild Steel Perforated Sheet, Mild Steel Strip, Blank (Circle), Ring (Flange), MS Flats, Angle, Channel, 'T', I Beam, Tray Etc.
Other Services
:
Heat Treatment, Anneling, Pickling, Electroplating, Anodising, Rolling, Cutting, Bending, Forging, Minor Fabrication Etc.
Mild Steel Coil, MS Sheet, Mild Steel Strip, Mild Steel Plate Suppliers, Manufacturers in Mumbai, India.